---
Dr. Trevor Tew
Dr. Tew was raised in Anchorage, graduated from East High School as well as the University of Alaska Anchorage in 1996. He obtained his Doctor of Chiropractic degree from Western States Chiropractic College in Portland, Oregon in 1999. In 2012 he received his CCSP (Certified Chiropractic Sports Physician) certification. Dr. Tew enjoys working with a wide range of patients from acute pain to chronic issues, while promoting active lifestyles for all. When not working, he enjoys being outdoors with his black lab, Maddux and spends the majority of summer weekends out hiking, camping and fishing.

---
Dr. Willmon graduated from Central Washington University with a Bachelor's degree in Pre-medicine and Biology and a minor in Chemistry and Psychology. She continued her education at University of Western States where she received honors with a Doctorate of Chiropractic.Dr. Willmon provides a multitude of therapies to address musculoskeletal issues, as well as spending the time necessary to evaluate various health concerns including such things as chronic inflammation, autoimmune disorders and hormonal imbalances. She also enjoys working with expectant mothers throughout their pregnancy and offers techniques to ensure the most comfortable experience possible.She strives to provide thorough, high-quality care, tailored to each patient's needs while providing the tools her patients require to maintain optimal health and well being. She understands that each person is unique and entitled to individualized consideration and that quality care usually involves the understanding and correlating of many factors into a comprehensive plan of well-being.In her spare time, Dr. Willmon enjoys spending time with her family, which includes her husband, two children, and a couple of rambunctious dogs. She loves exploring Alaska and enjoying the occasional trip visiting family in Washington and Oregon. You'll also find her at the gym where her interest in anatomy and kinesiology are combined with a love of weightlifting.
Hailey - Office Manager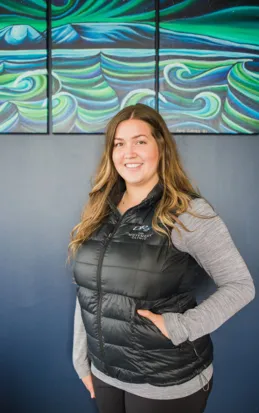 Our office manager Hailey is a lifelong Alaskan. She started working in a chiropractic clinic as a receptionist in 2010. Throughout her career, she has transitioned to billing supervisor, and now has five years experience as an Office Manager.
In her free time, Hailey enjoys being a mom to her sweet baby girl and spending time with loved ones.
---
Rachel - Chiropractic Assistant
Rachel is our Certified Chiropractic Assistant. She is studying health sciences at UAA with hopes of being a Physician Assistant. Rachel has lived in Alaska her whole life and tries to take advantage of all the outdoor opportunities it offers. She especially enjoys running, kayaking and snow machining. Her favorite part about working at the Movement Clinic is getting to see real world applications to what she is learning in her cl
---
Kristan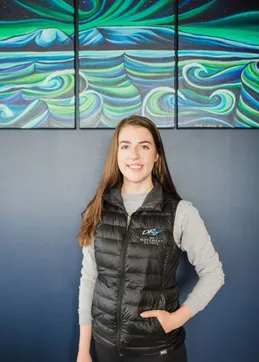 Kristan is our receptionist who handles everything at the front from answering phones to scheduling. She was born and raised in Alaska and is continuing her education at UAA. She wants to do something in the medical field but is not sure what yet. She loves exploring Alaska with her dog Lumi, camping and traveling.
---
Mackenzie - Licensed Massage Therapist
---
Karaline Ragula - Licensed Massage Therapist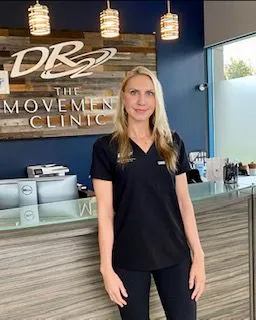 Karaline loves to spend her free time with her family and friends being active, she also enjoys the outdoors and getting into type two fun! She loves backcountry skiing, pack rafting, mountain biking, and exploring this beautiful state!Karaline has 17 years of experience as a licensed massage therapist and specializes in Counterstrain, Active Release, rotator cuff injuries, sciatic nerve, disc, and rib issues.
---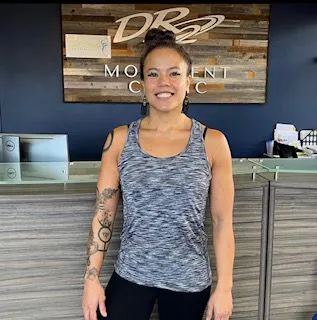 Say hello to Melissa! She's an Alaskan girl who loves to spend her free time with her family being active and enjoying the outdoors. She loves snowboarding, hiking, camping and exploring this beautiful state!

Melissa has 2 years experience as a massage therapist and specializes in Deep Tissue, Swedish and Medical Massage.