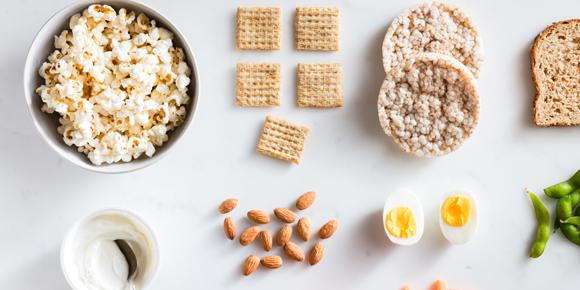 By Dr. Trevor Tew
Trying to live a healthy lifestyle can be a struggle, but with a few small swaps in the pantry, we can make a substantial difference. Below are 4 options to enhance and promote healthy our eating habits. 
Swap White Rice with Whole Grains- During the processing of white rice, 90% of its vitamins, iron, and fiber are stripped. An easy swap would be to take white rice out of your diet and replace it with a whole grain like quinoa. White rice has 40 more calories and 19 more carbs per cup than quinoa. Quinoa will also provide 2 times the amount of protein than a cup of white rice, alongside 5 more grams of fiber. Cooking quinoa takes the same amount of time, and the same step process making the transition effortless.
Replace Butter with Olive Oil- Swapping olive oil for butter cuts your saturated fat intake in half. With this easy change, you are cutting out the bad cholesterol and replacing it with good fats, alongside reaping the benefits of antioxidants and vitamin E that resides in olive oil.
Replace Potato Chips with Popcorn- a 28-gram serving (about 15 potato chips) has about 250 calories. How often do people count their serving of chips? Very few. Air-popped popcorn contains a small, 31 calories per popped cup. For the small crunchy swap, you can have around 8 cups of popcorn for the same amount of calories in 15 potato chips.
Swap a Bagel with an English Muffin- With this small morning switch, you are cutting an easy 400 calories out of your daily intake. The average bagel has around 500 calories whereas a whole grain English muffin has a mere 120 calories. This gives you the opportunity to have no regret for cream cheese, or a midnight snack later in the day. 
You don't need to change your diet all at once to eat healthier. Starting with small changes like these swaps, you can make better choices and create healthy habits every day that brings you closer to your nutritional and wellness goals.